FDA Essure Warning Information for Residents of Wisconsin
Full Regulatory and FDA Essure Warning Information for Wisconsin Women
The safety and risks of Essure have been the subject of ongoing FDA investigation. On November 24, 2015, the federal regulators issued a preliminary FDA Essure Warning, providing an update on the status of the investigation and announcing a full FDA Essure Warning could be anticipated in late February of 2016. This page provides an overview of regulatory action to date, both Essure FDA warning information and an overview of the investigation process for residents of Wisconsin.
FDA Essure Risk Information for Wisconsin Residents
The first Essure FDA warning offered an overview of the adverse event reports that were made during the first 13 years the product was available in the United States. A total of 5,093 Essure adverse event reports were filed with the FDA; the leading problems cited in these reports include pain, heavy or abnormal bleeding, allergic reactions, and migration of the device from its intended implantation site.
FDA Essure Investigation
Based on the prevalence of adverse event reports, the FDA has undertaken an extensive investigation of "reports of harm" linked to Essure. In September of 2015, federal regulators convened an Obstetrics and Gynecology Devices Advisory Committee Meeting, the topic of what was the safety and risks of Essure. Numerous Essure stakeholders testified, including representatives of the drug company, Bayer HealthCare, and FDA staff. A public hearing was held, during which patients and family members shared stories of Essure problems, and patient advocates, clinicians, and representatives of non-profit organizations and medical professional societies all testified on the topic of Essure dangers.
The panel heard anecdotal stories as well as scientific and clinical opinions. A public docket was also opened for three months, which attracted a total of 2,800 comments on the topic of Essure. All of this information is under consideration by a team of federal regulators, who are expected to make an official announcement or file an FDA Essure Warning in early 2016.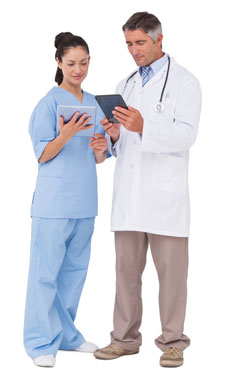 Essure FDA regulation history
Essure FDA approval occurred in 2002, following an expedited review and premarket approval process, according to critics who worry the approval process as not adequate to protect patients from risks associated with the device. In the 14 years since the device was approved, there have been two post-market studies, the results of which did not turn out adequate alarm for an FDA Essure warning. Critics say the post-market studies only examined the side effects that surfaced in one to two years following device implantation. A longer term study was not conducted prior to FDA approval.
Meanwhile, adverse event reports have steadily piled up. And women who have experienced serious side effects from Essure have banded together in a Facebook group. Known as "E-Sisters", this group of more than 16,000 women has filed a Citizens Petition, demanding an FDA Essure warning or an Essure recall. It was their work that is thought to have sparked the recent FDA Essure investigation.
On November 4, 2015, U.S. Representative Mike Fitzpatrick (R – Pennsylvania) sponsored legislation calling for the FDA to withdraw approval of Essure. The bill, H.R. 3920, faults the FDA for not adequately tracking and reporting Essure safety concerns.
Let Our Wisconsin Essure Lawyers Help You
Our Wisconsin Essure attorneys specialize in holding large corporations accountable when they've placed profits ahead of safety. Through settlements and winning verdicts, our attorneys have obtained millions for our clients. Let us help you today.
Wisconsin Essure Lawsuits
Filing a Wisconsin Essure lawsuit will allow you to hold the pharmaceutical company accountable for damage it has caused you or a loved one, while also providing real compensation for your medical expenses, suffering and loss. Contact us today for a free consultation.